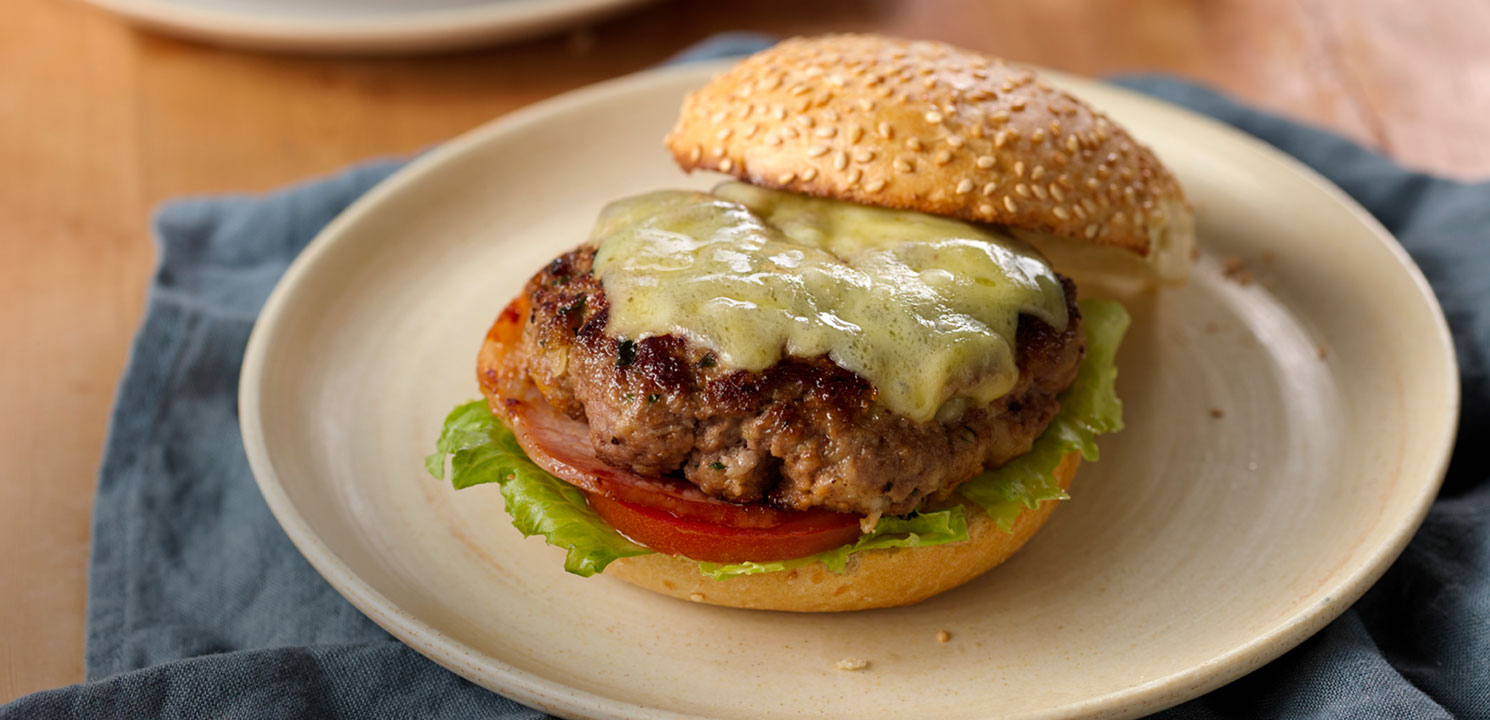 Method
Place the breadcrumbs into a large bowl. Pour over the milk and leave for a minute to soak.


Add the mince, onion, parsley and sauces to the soaked breadcrumbs. Season well with salt and pepper. Use your hands to mix all the ingredients together well. Divide the mixture into six even patties, each about 2 cm thick. Place on to a plate, cover with cling wrap and refrigerate for 30 minutes.


Heat a large fry pan over a medium-high heat. Add the bacon rashers and cook for 2 minutes on each side or until golden and crisp. Remove from the pan and drain any excess oil on absorbent paper. Set aside.


Add the patties in batches to the fry pan and cook for 3-4 minutes on each side or until golden and cooked through. Place a slice of Bega Farmers' Tasty Cheese on top of each patty and transfer on to a plate.


Meanwhile, preheat the grill on high and lightly toast the bread rolls. Remove and place the base of the six bread rolls onto serving plates. Top each with a beef patty, the lettuce, tomato and bacon. Enclose each burger with the lids.


Serve immediately with tomato sauce if desired.