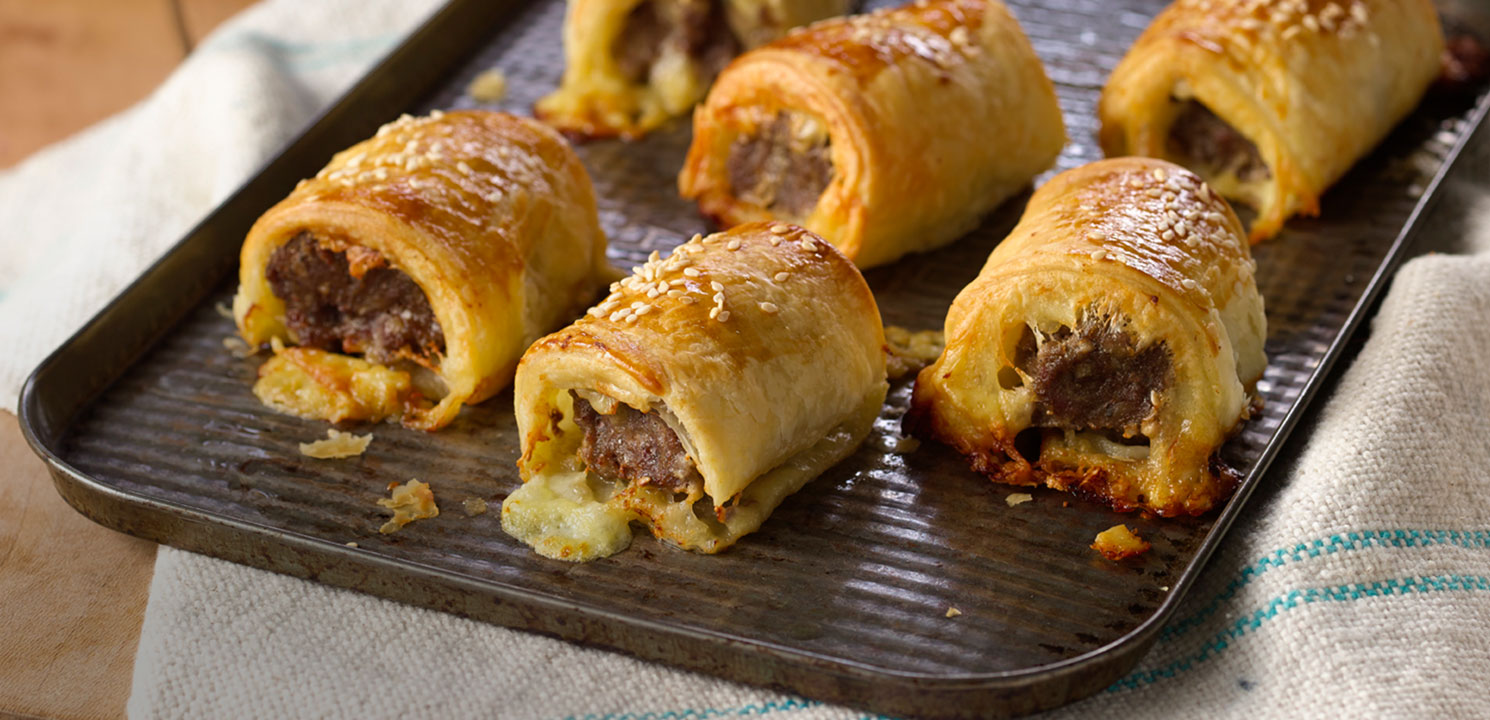 Method
Preheat the oven to 200°C.


Place the sheets of pasty on to a clean surface and cut in half. Place 3 slices of the Bega Colby Cheese along each pastry half to cover the pastry, leaving a 1cm edge along the length.


Squeeze the sausage meat out of its casing into a medium size bowl. Divide the mixture into four even portions, and use wet hands to shape each into a long sausage shape. Place one portion on top of the cheese along the pastry halves.


Mix the egg yolks and milk together in a small bowl. Brush the mixture along the uncovered edge of the pastry halves, and then roll up to enclose the sausage filling. Cut each roll evenly into three.


Place the rolls onto a baking tray lined with baking paper. Brush the top of the rolls with more of the egg yolk mixture and sprinkle with sesame seeds.


Bake for 25-30 minutes or until golden and cooked through.