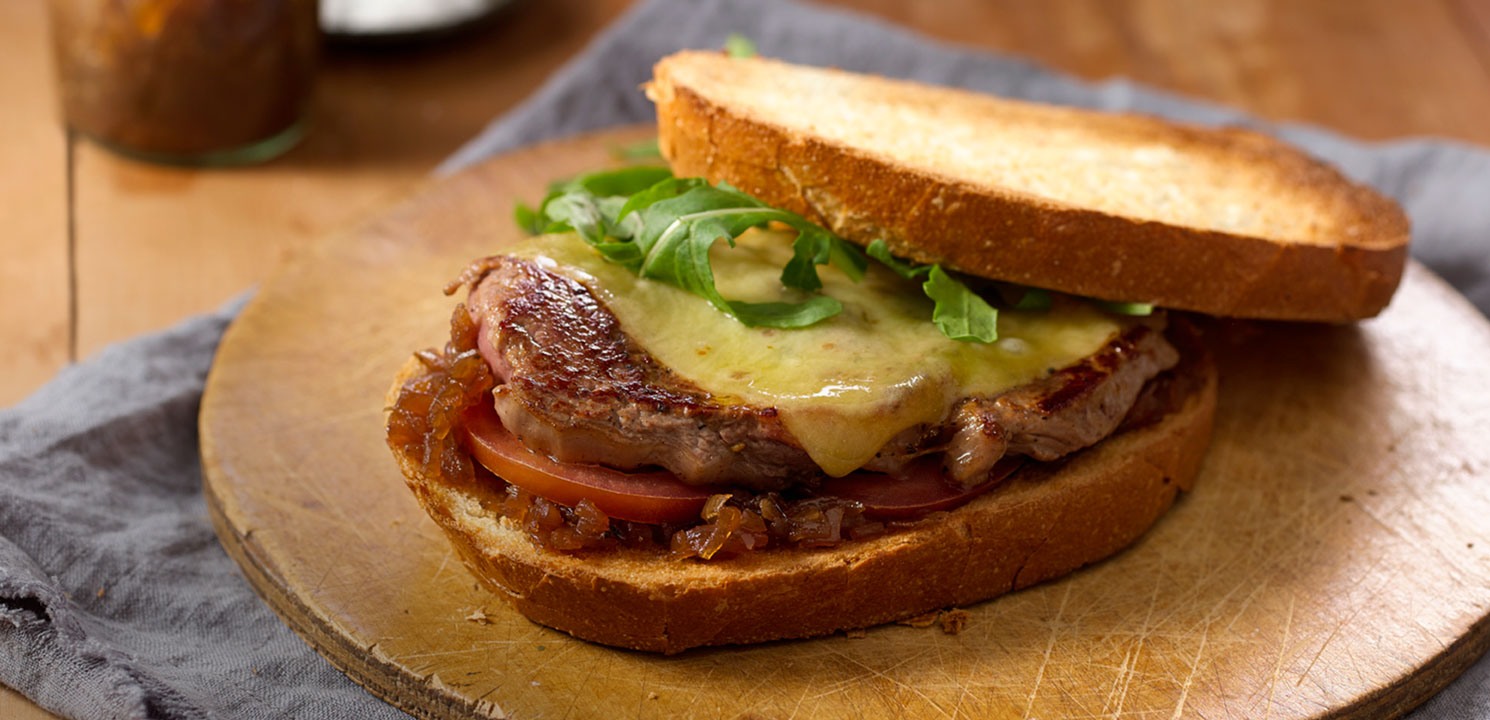 Method
Use a large sharp knife to cut the steak, across the grain, into two thin steaks. Season the steaks with salt and pepper and drizzle over the olive oil.


Heat the barbeque or grill pan to a medium-high heat. Place the steaks on to the heated grill and cook for 1-2 minutes on each side (medium) or until cooked to your liking. Transfer the steaks on to a plate and cover with foil to rest.


Place the bread on to a baking tray and toast under a hot grill. Remove and spread the butter and relish over the untoasted sides of two slices. Top with the tomato, steak and Bega Strong and Bitey Cheese. Place the two filled slices under the grill and toast for a further two minutes or until the cheese melts. Remove from the oven and top with rocket. Spread the mustard on the two remaining slices of toast and place on top.