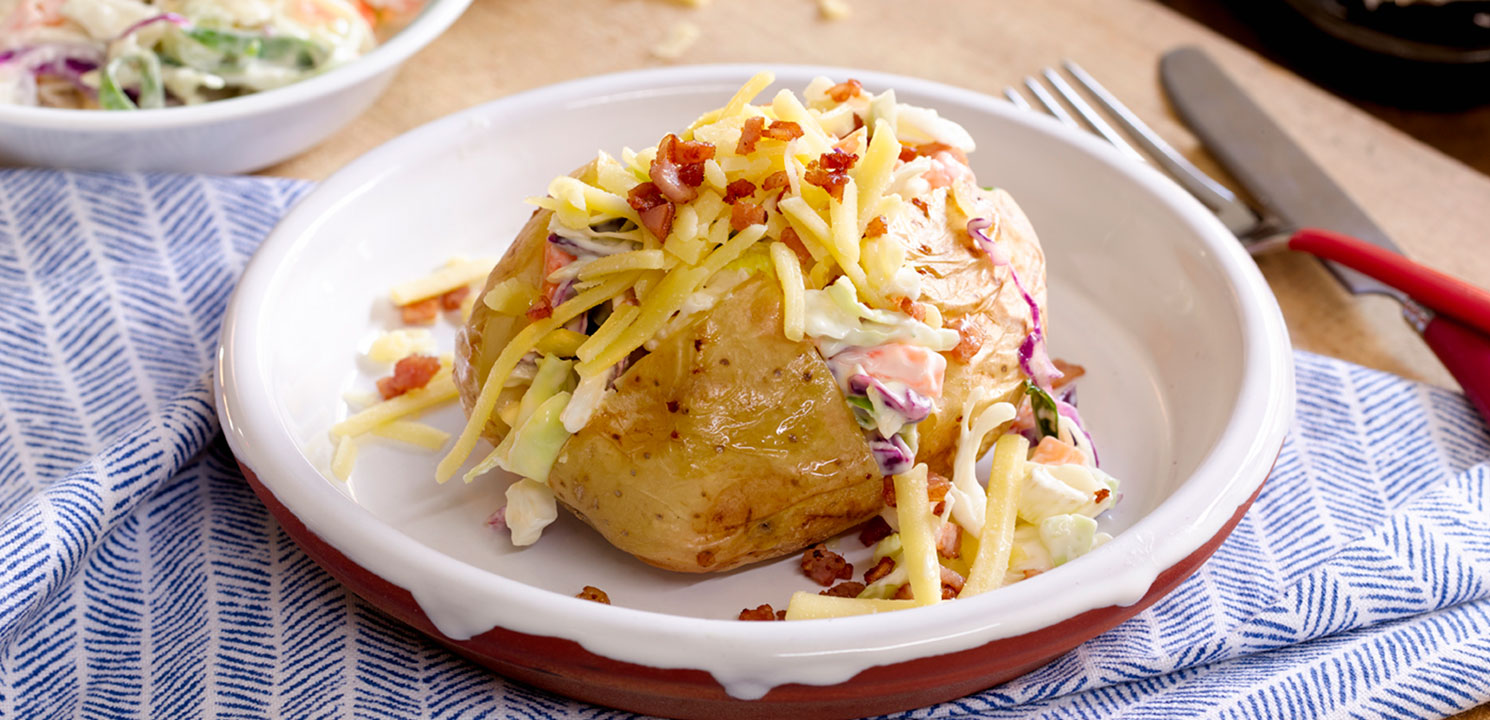 Method
Preheat the oven to 200°C. With a fork, prick the potato skins a few times, then place directly onto the middle shelf of the oven. Cook the potatoes for 60 minutes or until they are tender when pierced with a knife.


With the kids, create the coleslaw by stirring together the cabbage, corn, carrot and mayonnaise in a medium bowl until mixed well. Set aside.


Heat the oil in a small fry pan over a medium heat. Add the chopped bacon and stir frequently for 4-5 minutes until brown and crispy.  Remove from the pan and drain any excess oil on a paper towel.


When the potatoes are ready, carefully remove from the oven and transfer onto serving plates. Carefully cut each potato open and season with salt and pepper. Add a teaspoon of butter to the centre of each potato. Top with the coleslaw, Bega Country Light Cheese and a sprinkling of bacon.


Serve immediately and enjoy!
Tip
Baked potatoes are perfect for lunch or dinner. Get creative and try using baby spinach leaves, chopped tomatoes or a variety of other healthy toppings in your baked potato!