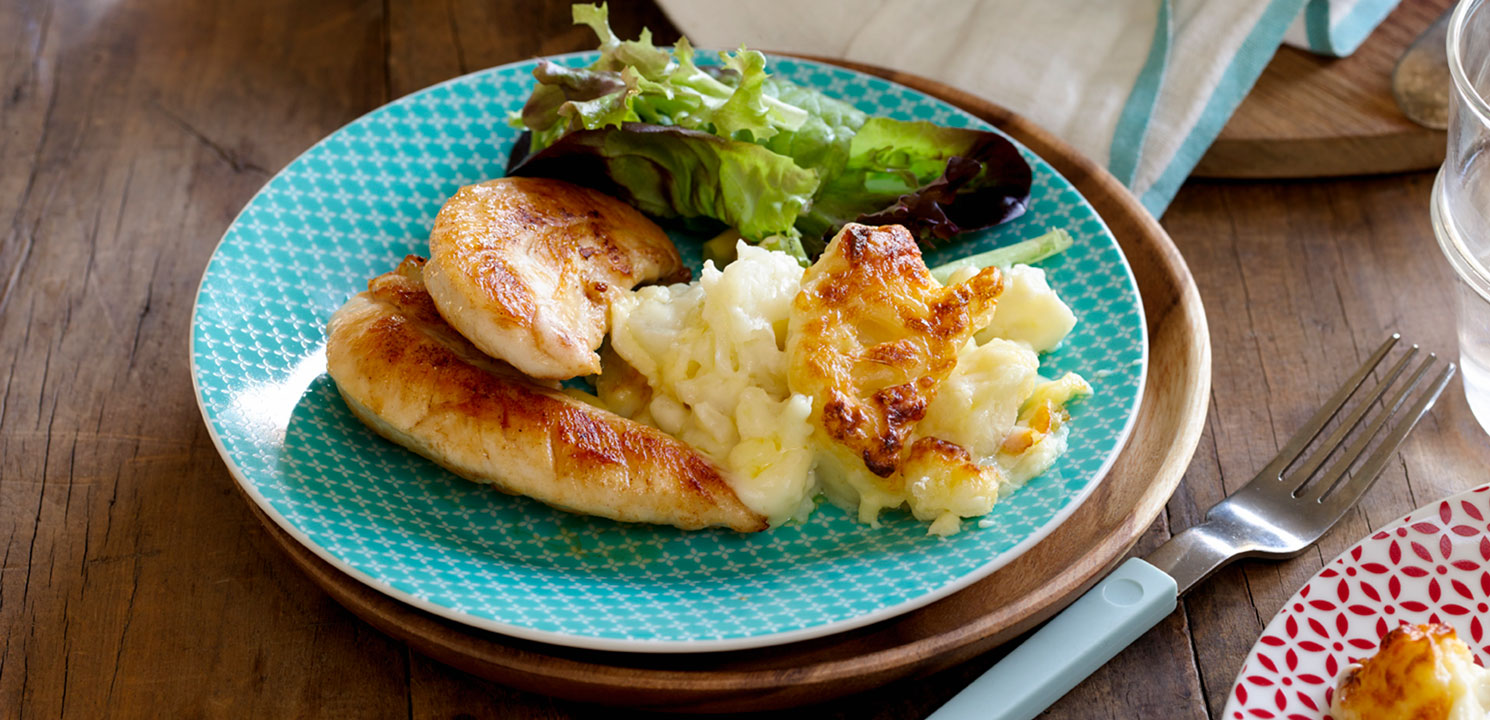 Method
Preheat the oven to 200°C. Grease an oven large proof dish or small individual baking dishes.


Pre-cook the cauliflower. Fill a medium saucepan with water and bring to the boil.  Add a pinch of salt and the cauliflower florets.  Cook for 5 minutes or until the cauliflower is just tender. Drain into a colander and set aside.


Make the white sauce. Heat the butter in a medium saucepan over a medium-low heat. Once the butter has melted, add the flour and use a whisk to stir continuously for 1 minute. Gradually add the milk a small amount at a time, stirring well in between each addition. Bring the sauce to a simmer and continue to stir for 2-3 minutes or until the sauce thickens and becomes smooth.


Make it cheesy. Remove the sauce from the heat and stir through half the Bega Farmers' Tasty Cheese and season with salt and pepper.  Add the cauliflower and stir to combine.


Get it ready to bake. Arrange the cauliflower and sauce into a large ovenproof dish or small individual baking dishes. Get the kids to sprinkle over the remaining cheese. Transfer the dish into the oven to bake for 30 minutes or until the cheese is bubbling and turns golden brown.
Tips
For a balanced meal, serve alongside some grilled chicken and garden salad. This ultimate side dish is sure to be a crowd favourite.