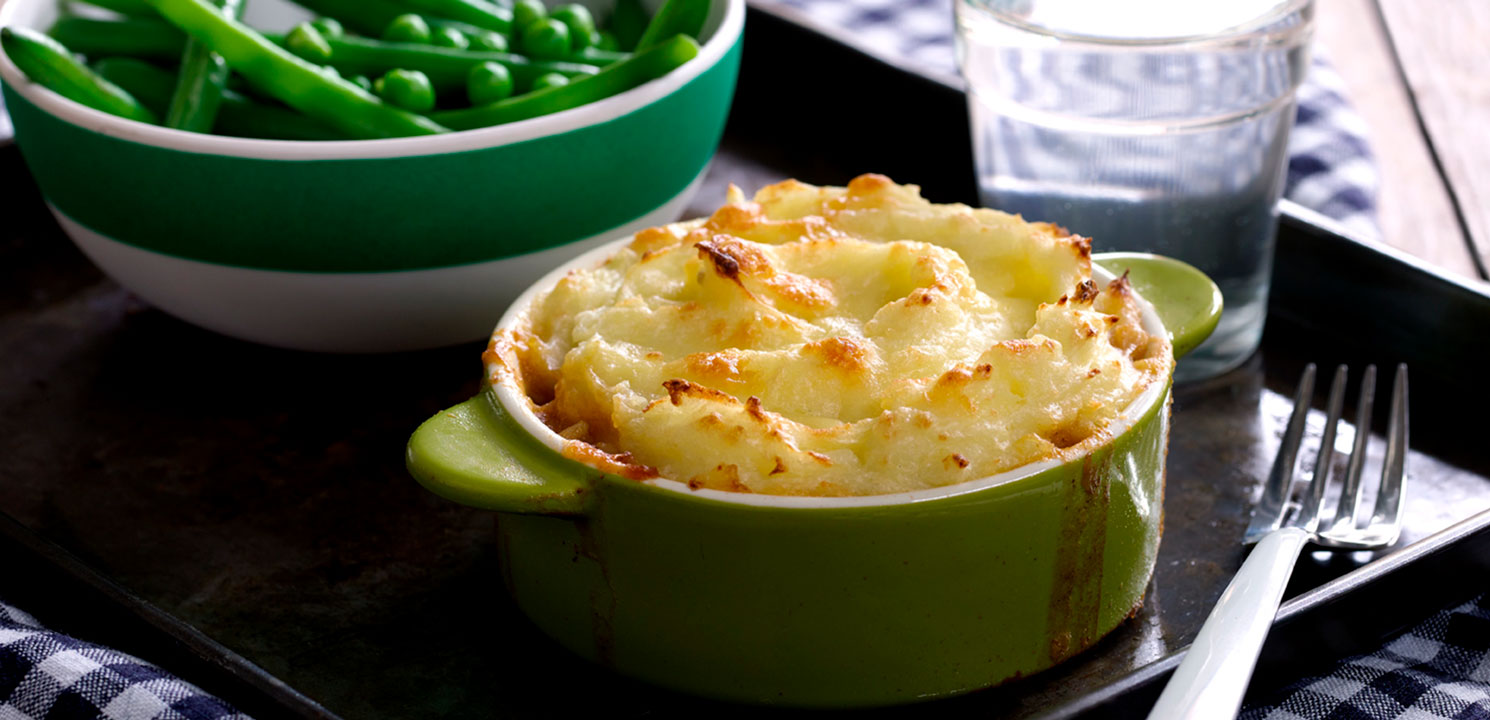 Method
Preheat the oven to 180°C. Grease 4 small ovenproof pie dishes.


Heat the oil in a medium saucepan over a medium heat. Add the chopped onion and carrots, then cook for 4-5 minutes or until softened. Add the lamb, cook for a further 8-10 minutes stirring regularly, or until browned. Now add the tomato paste, Worcestershire sauce and stir to combine. Pour in the stock and bring to a simmer. Reduce the heat to low and cover with a lid. Simmer for 35 minutes.


While the lamb is cooking, bring the potatoes to boil in a large saucepan over a medium heat. Boil for 10 minutes or until the potatoes are tender. Drain into a colander, then return the potatoes to the pot. Add the butter, milk and half of the Bega Farmers' Tasty Cheese, and season with salt and pepper to taste. Get the kids to mash it all together until you have a smooth mash.


Divide the mince between the 4 pie dishes, top with the mash, and sprinkle over the remaining cheese. Transfer the pies into the oven to bake for 20-25 minutes or until the cheese has melted and starts to turn golden.


Remove the pies from the oven and allow them to cool for 5 minutes before serving. Steamed peas and greens make great accompaniments for a delicious dinner.

 
Tips
Try using beef mince instead of lamb to make these mini cottage pies. Or you can add other vegetables like mushrooms & corn to suit your taste.