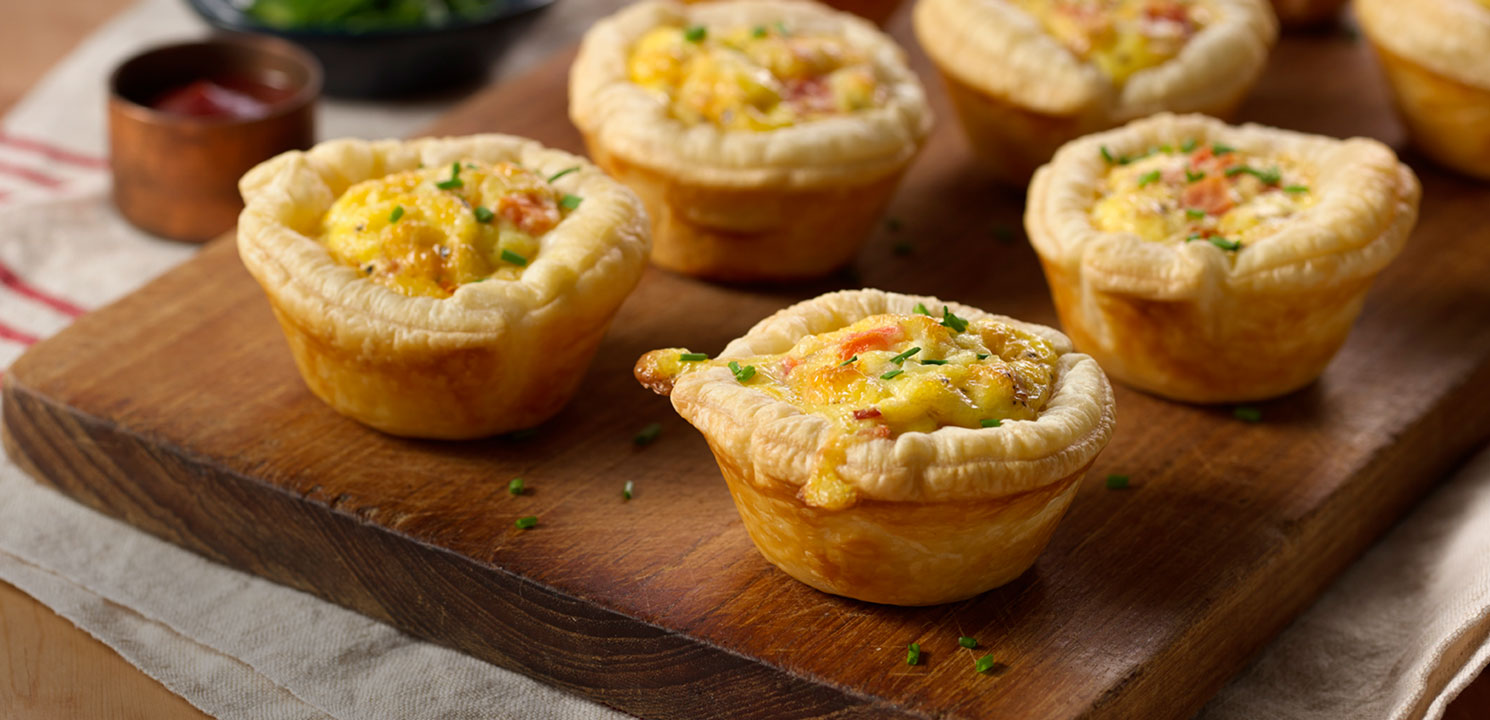 Method
Preheat the oven to 200°C.


Grease a 12-hole (1/3 cup capacity) muffin tin with softened butter.


Cut 12, 15cm circles out of the pastry and press each individually into the muffin pan. Place the pan in the freezer for 10 minutes while you prepare the filling.


Heat the oil in a medium sized fry pan over a medium heat. Add the chopped bacon and cook for 5 minutes or until brown. Remove from the fry pan and drain any excess oil on absorbent paper.


In a large bowl combine the eggs, tomato, Bega Tasty Cheese, and bacon. Season with salt and pepper. Remove the pastry from the freezer and evenly divide the mixture between the 12 cases. Bake the pies in the preheated oven for 25-30 minutes or until the pasty becomes golden brown and the filling has cooked.


Sprinkle with the chives and serve warm or at room temperature.