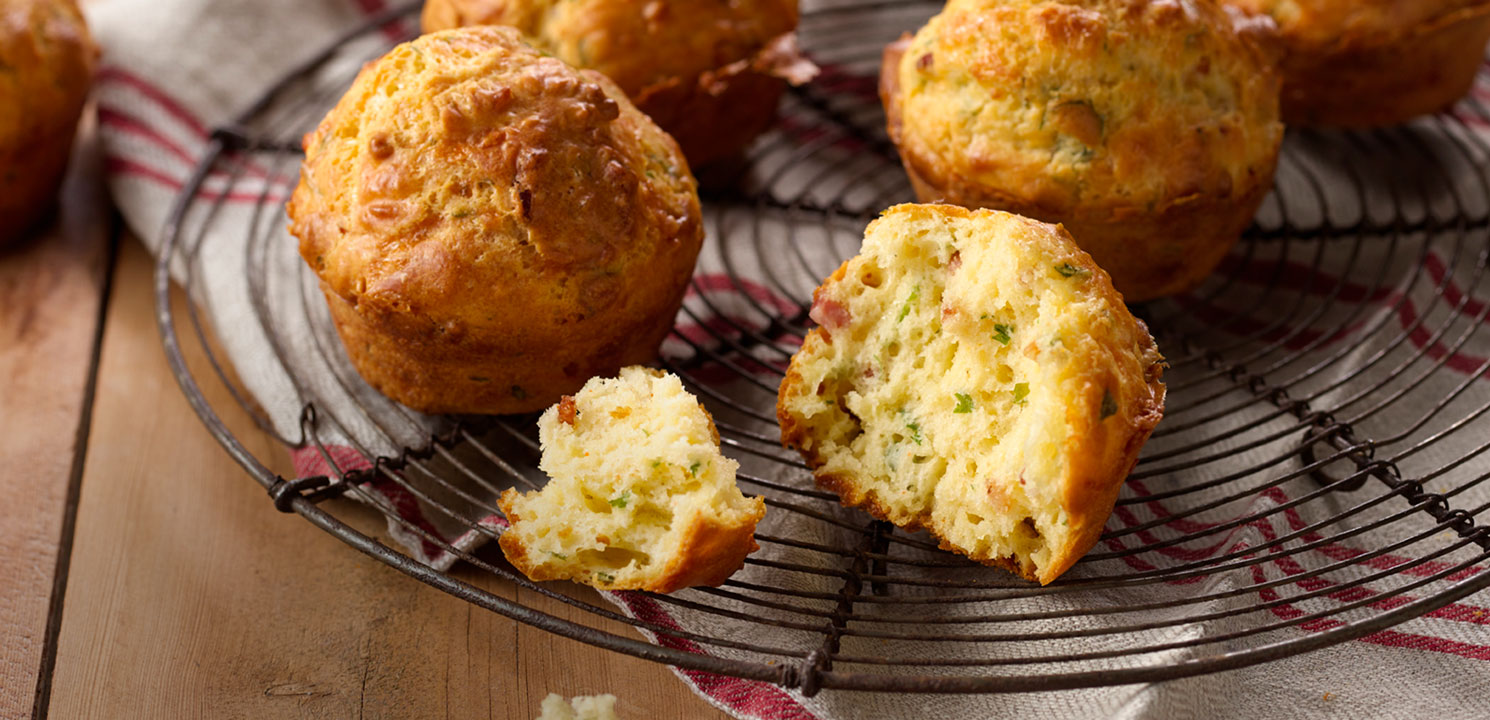 Method
Preheat the oven to 190°C.


Place a frying pan over medium to high heat. Add the olive oil, then fry the bacon for 1-2 minutes or until crispy.


In a bowl, whisk together the eggs, milk, butter, cayenne pepper, salt and parsley.


In a separate bowl, mix the flour, bacon and Bega Farmers' Tasty Cheese. Then stir through the egg mixture until all combined. Spoon the mixture in evenly across the 12 non-stick muffin pan.


Bake the muffins in the preheated oven for 25 minutes or until well-risen and golden brown.


Cool for 5 minutes before serving either warm or at room temperature.