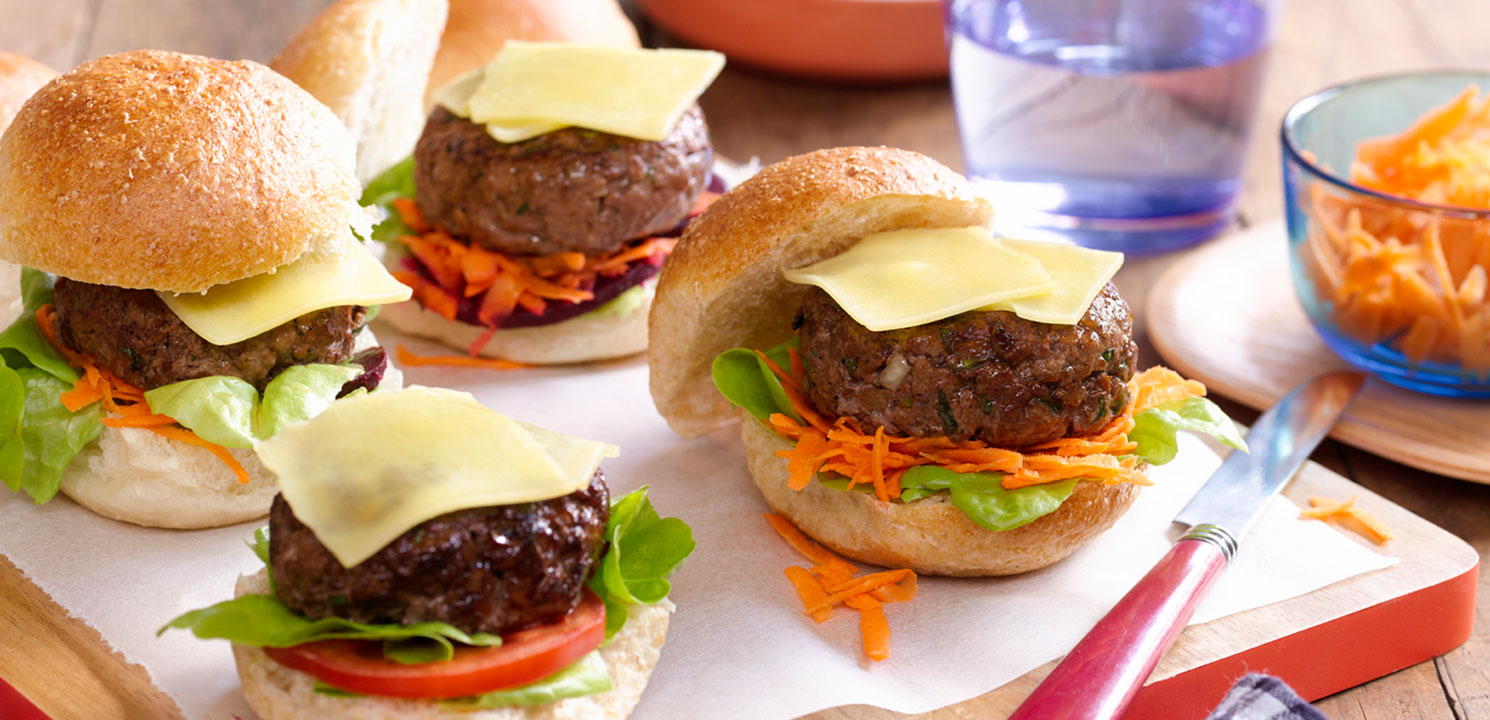 Method
Create the burger patties by combining the mince, onion, tomato paste, parsley, and barbeque sauce in a large bowl. Season with salt and pepper.    Divide the mixture into 8 and then get the kids to form the patties using their hands (make sure hands are clean!). Transfer the patties onto a tray and refrigerate for 30 minutes.


Heat the oil in a large fry pan over a medium high heat. Place the patties in the fry pan and cook for 4-5 minutes on each side or until cooked through. Depending on the size of your fry pan this may need to be done in batches. Remove the burgers from the pan and transfer onto a plate. Cover with foil to keep warm.


Place each patty onto one half of each of the bread rolls. Arrange the lettuce, carrot, Bega Country Light Natural Cheese slices, beetroot, and tomato on top of the patties. It's best to put the cheese on the burger as the heat will make it melt. Close the burgers with the other half of the bread rolls and serve immediately.
Tips
Try experimenting with different burger toppings like pineapple, egg, bacon, or pickles! Each burger can be customized to suit all tastes.