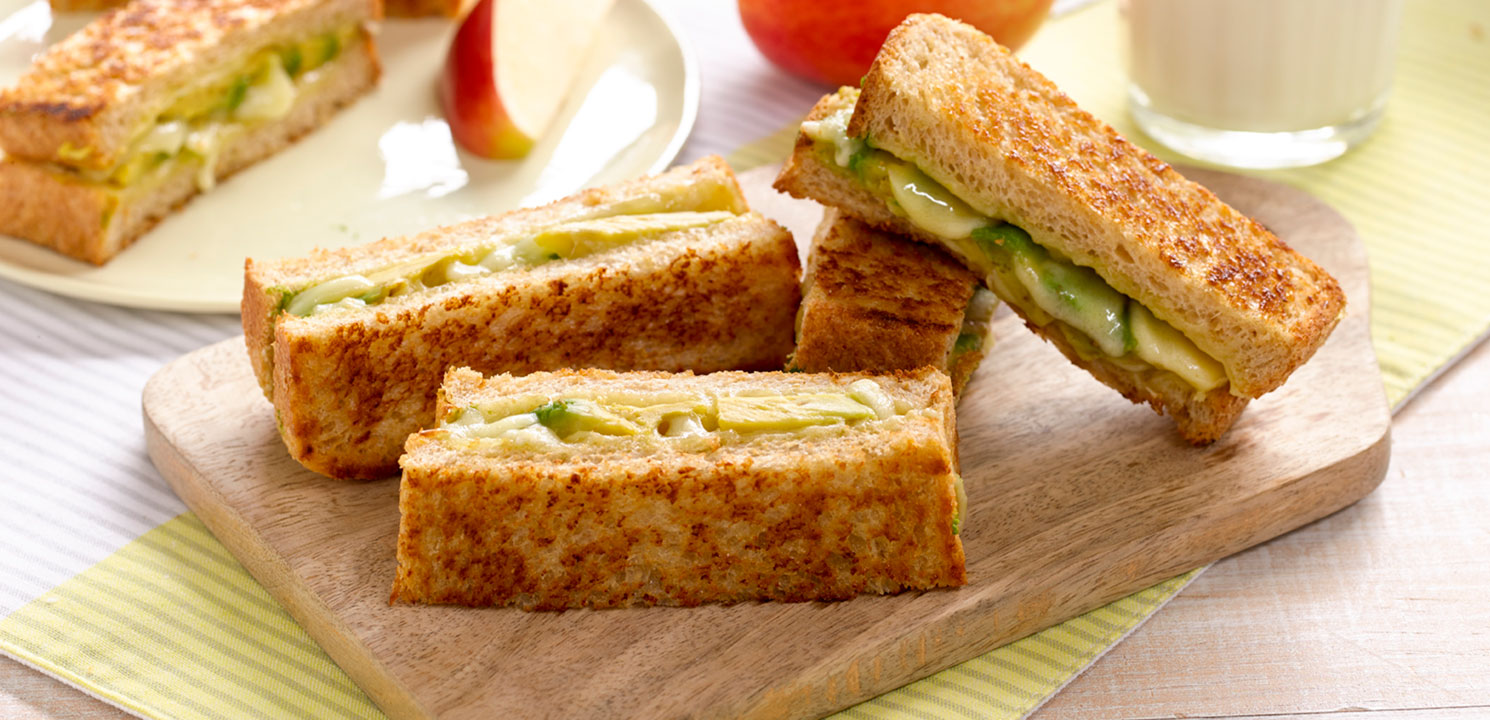 Method
Lay two slices of bread onto a flat surface or chopping board. Top each with one slice of the Bega Farmers' Tasty Natural CheeseSlice. Add half the avocado to each sandwich, top with the extra slices of Bega Cheese, and close with the remaining slices of bread.


Place a large non-stick fry pan over a medium high heat. Add the sandwiches to the pan and toast for 2–3 minutes or until golden and cheese begins to melt. Carefully flip the sandwiches over and continue to cook for a further 2 minutes.


Remove the sandwiches from the pan and cut each into four long soldiers. Serve immediately.
Tips
Enjoy the cheesy soldiers with a piece of fresh fruit and glass of milk.