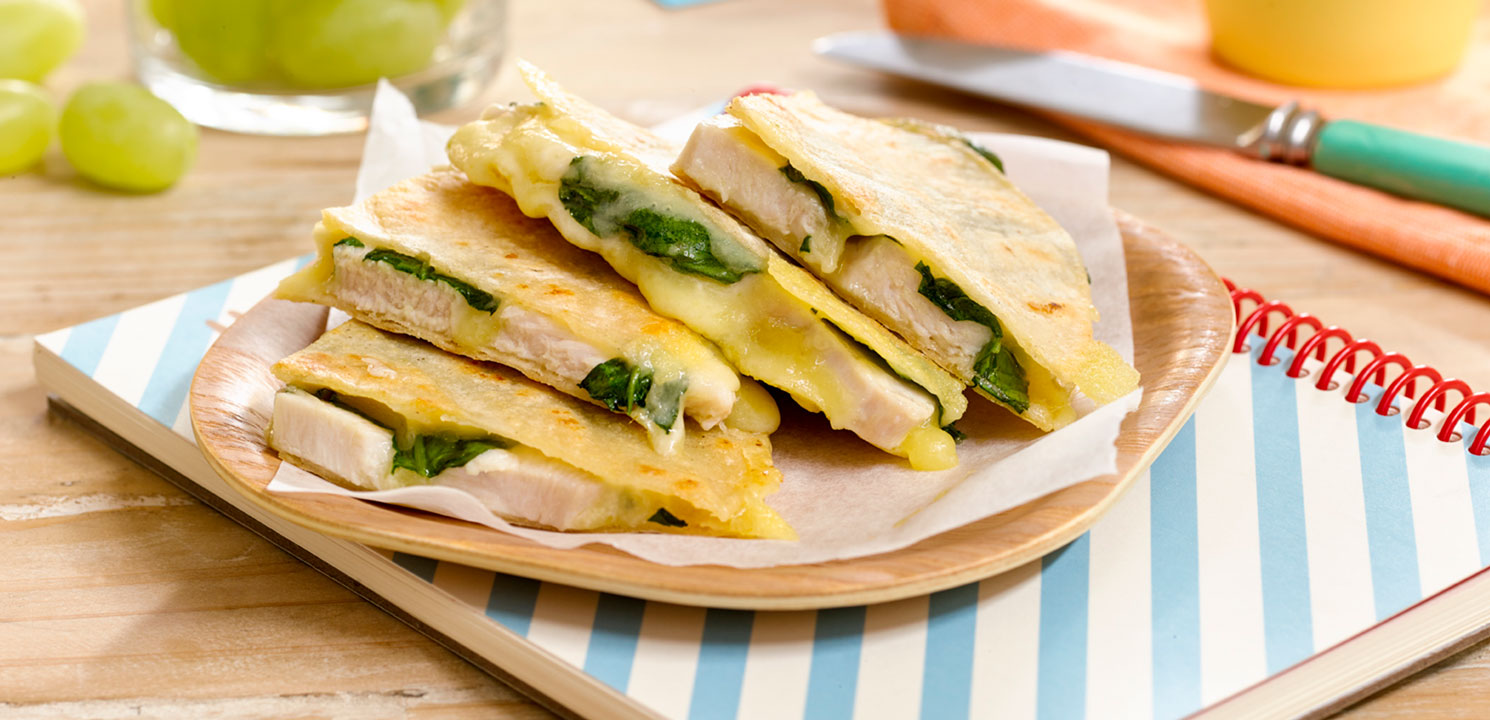 Method
Lay one tortilla onto a flat surface and top with the chicken, spinach and Bega Easy Melt Colby Natural Cheese Slices. Close with the remaining tortilla.


Place a large non-stick fry pan over a medium high heat. Transfer the filled tortilla into the hot pan. Cook for 2–3 minutes or until the tortilla is toasted and the cheese begins to melt. Carefully flip the quesadilla over and continue to cook for a further 2 minutes.


Remove from the pan and slice into quarters. Serve immediately.
Tips
Enjoy the quesadillas  alongside a glass of milk and some grapes