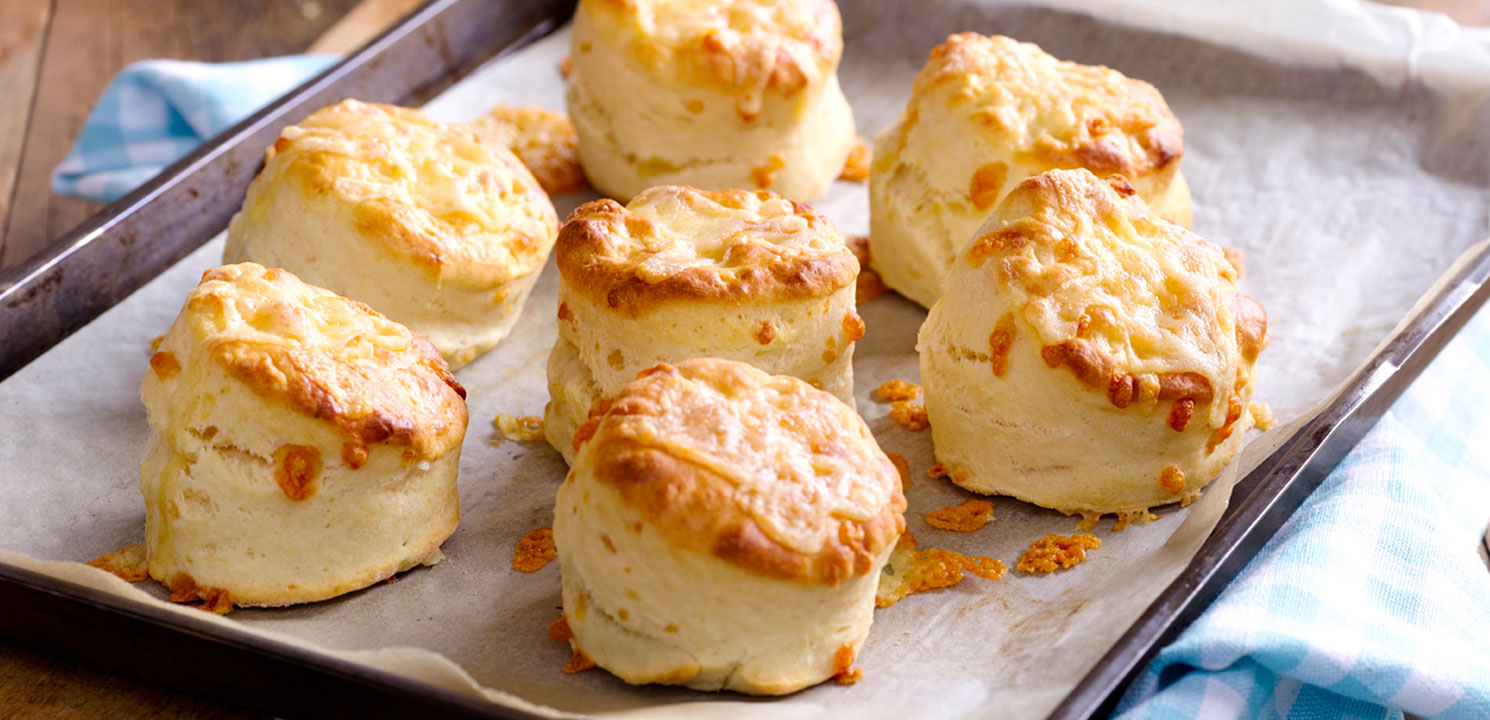 Method
Preheat the oven to 220°C and line a large baking tray with baking paper.


Mix together the flour and salt in a large bowl. Add the butter, and then get the kids to use their fingertips to combine with the flour until the mixture resembles breadcrumbs.


Add most of the Bega Farmers' Tasty Cheese (keep about a tablespoon for later), and then stir through with a flat bladed knife. Pour in the milk and continue to mix with the knife until a dough forms.


Place the dough onto a lightly floured surface and use a rolling pin to roll out the dough until it is 2cm thick. Use a 5cm round cutter to cut out rounds from the dough. Press any left-over dough together, and then cut out rounds as above.


Place the scones onto a prepared tray 1cm apart. Brush the tops of the scones with milk and bake for 8 minutes. Carefully remove from the oven and sprinkle over the remaining cheese. Return to the oven and bake for a further 2-4 minutes or until well risen and golden.


Remove the scones from the oven and transfer to a wire rack to cool for 5 minutes. Eat the scones warm or at room temperature.
Tip
These tasty scones make a great mid-morning snack. Try spreading with Western Star Spreadable and serving with pink lady apple slices.