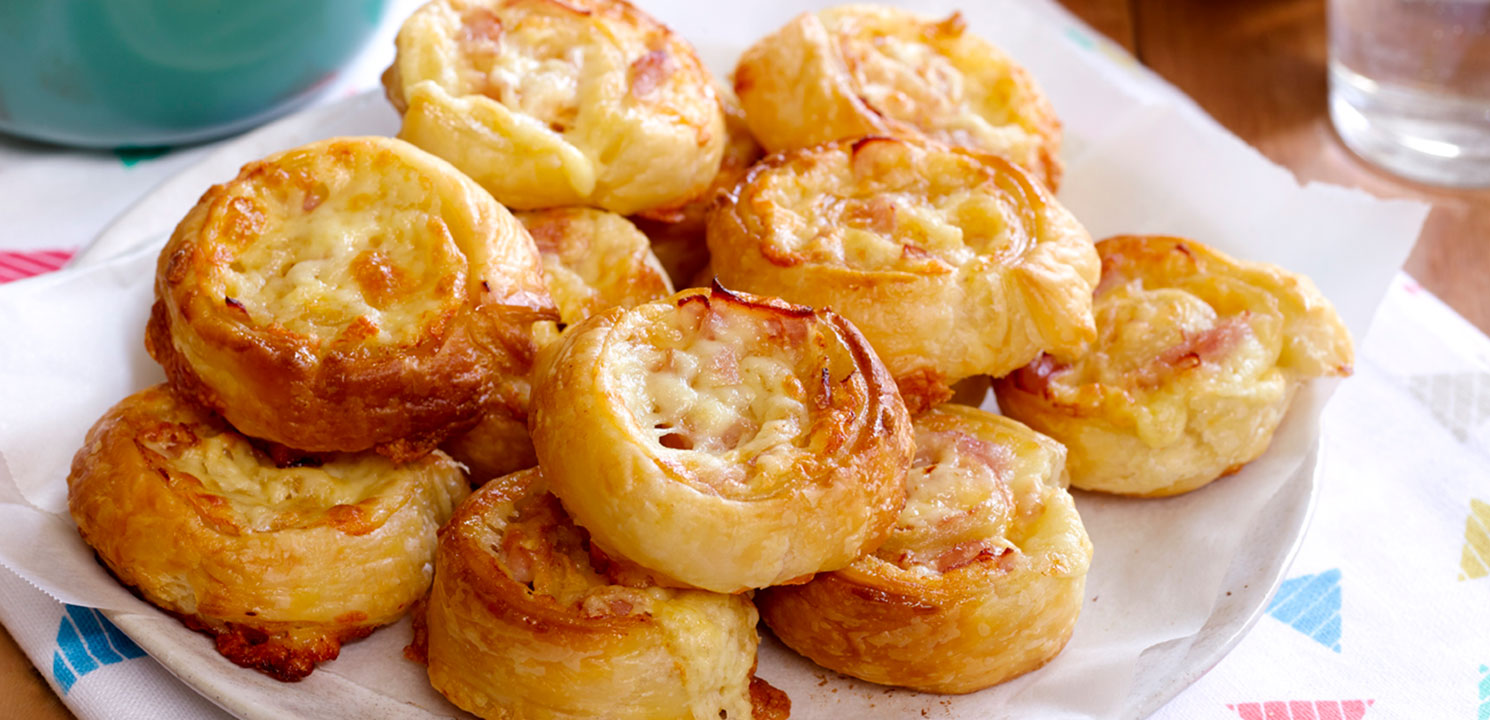 Method
Preheat the oven to 200°C and line two large baking trays with baking paper.


Lay a sheet of thawed pastry onto a surface or chopping board.  With help from the kids, brush a small amount of beaten egg over the pastry. Evenly sprinkle half the Bega Country Light Cheese and half the ham over the pastry, leaving 1cm of clear pastry on one edge.


From the opposite edge, tightly roll the pastry like a jam roll, pressing the clean edge onto the pastry to seal. Cut the roll into 2 cm thick slices and place on the trays, cut-face up.


Repeat with the remaining pastry, cheese and ham.


Brush the tops lightly with the remaining egg, then transfer the trays into the oven to bake for 15-20 minutes or until the pastry turns golden.


Serve warm or at room temperature for a delicious treat.
Tips
Try using other fillings like tomato, salami or your other favourite pizza toppings to make a pizza scroll!


Makes 20 scrolls