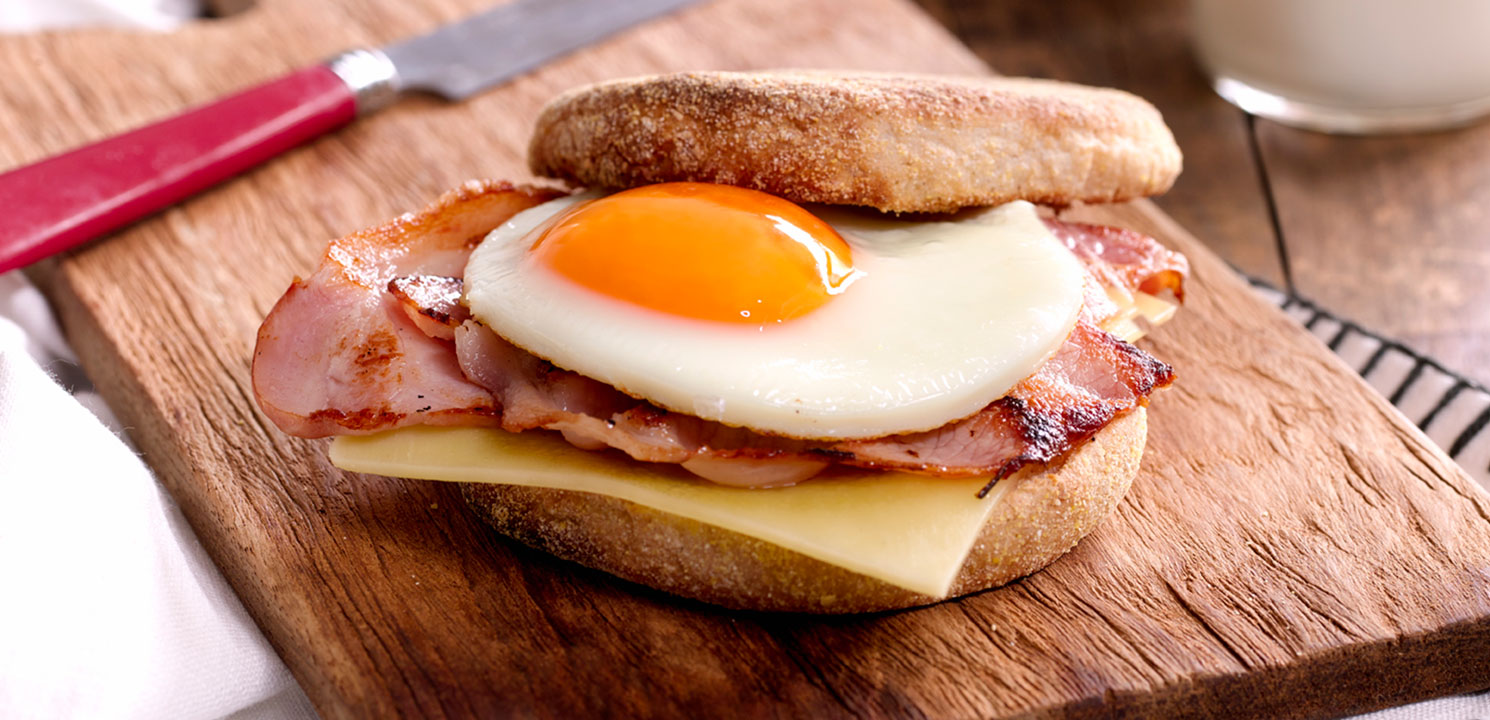 Method
Heat half of the olive oil in a small non-stick fry pan over a medium heat. Once hot, add the bacon and fry for 2-3 minutes on each side until crispy and golden brown.  Remove the bacon from the pan and drain any excess oil on paper towel.


In the same pan, add the remaining oil, and then place a metal ring in the centre of the pan. Crack the egg into the ring, and cook for 2-3 minutes or until the white is set. Carefully remove the ring with tongs and set the pan aside.


Lightly butter the muffin and place the Bega Country Light Cheese, bacon and egg on top of one half. Top with the remaining muffin half and eat immediately!

* Contains 50% Less Fat than Bega Tasty Cheddar cheese, which contains 34.7g fat per 100g.

Tip
Use ham instead of bacon or add sliced tomato for a healthier option! Serve with a chilled glass of milk and some fruit for a great start to the day.