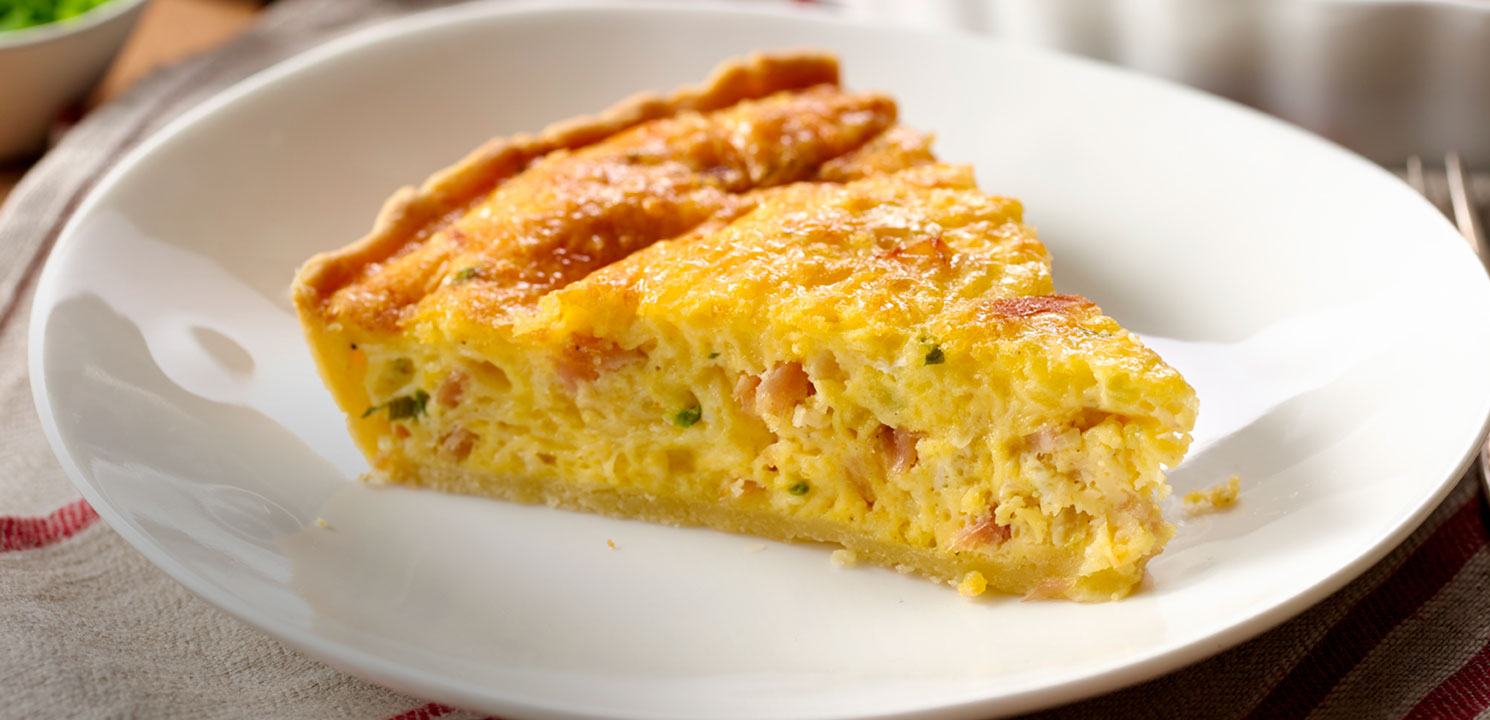 Method
Preheat the oven to 180°C.


Roll pastry out on a lightly floured surface to form a 26cm square. Line the base and sides of a 24cm pie or flan tin with the pastry. Trim any excess and refrigerate for 20 minutes or until the pastry becomes firm.


Place a pan over a medium-high heat. Add the olive oil and sauté the bacon rashers and onion until the edges begin to caramelize and the fat renders a little. Set aside to cool.


In a bowl, whisk the eggs together with the cream, salt and pepper, chives and the Bega Tasty Shredded Cheese.


Place the bacon and onion into the egg mix, and pour into the pie base. Bake for 35-40 minutes or until the egg mix and pastry is cooked through.


Rest for 10 minutes before serving.