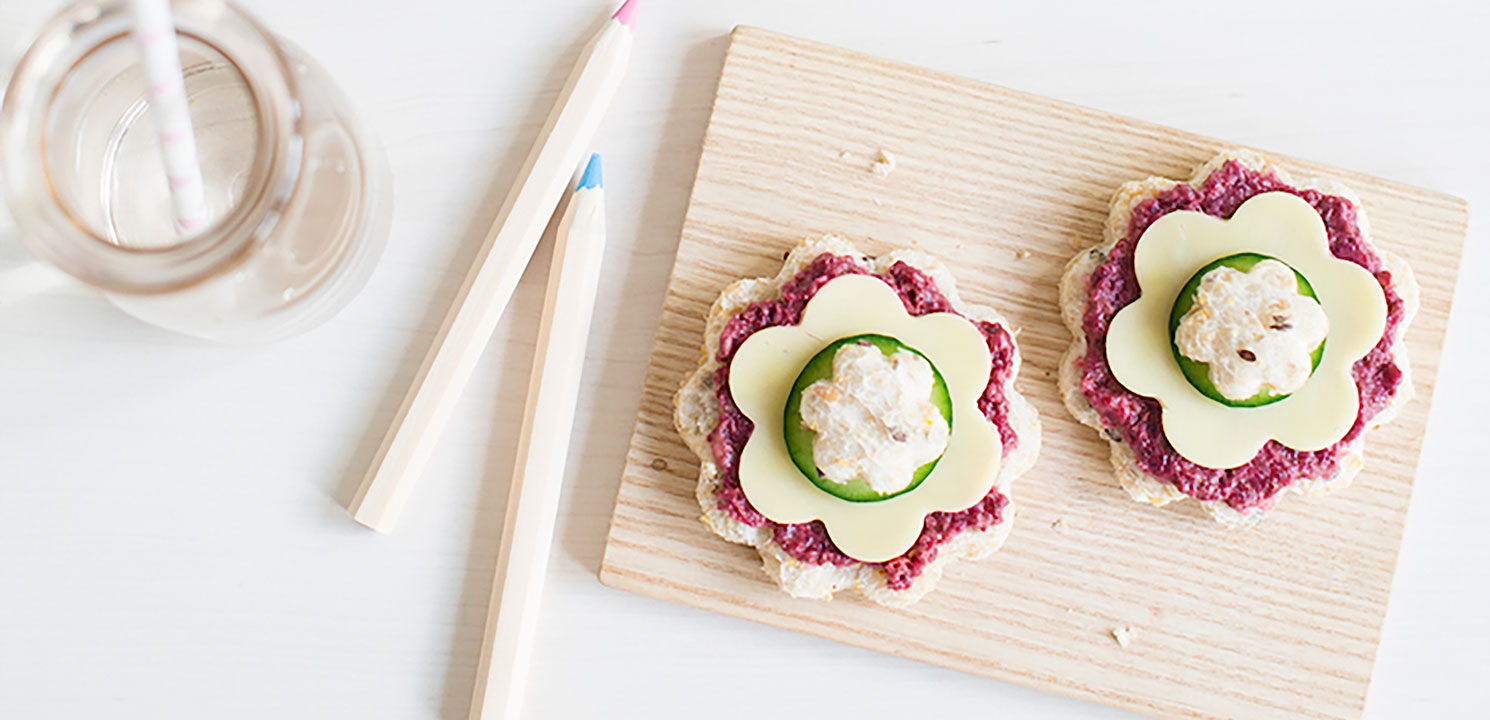 Method
Heat a frying pan over medium heat, add the sunflower seeds and dry fry them for around a minute, tossing to hear all sides until lightly browned. Remove the pan from the heat and carefully pour the seeds into a blender.


Add the beetroot, olive oil and the yoghurt. Pulse to combine until you reach your desired consistency.


Using your cookie cutter shapes, cut out the bread and the cheese. Use the larger cutters for the main slice. Keep the cuts close together using as much of the bread and cheese. (Any leftovers can be used in other dishes such as muffins or crumb for fish or in meatballs.)


Spread around a a teaspoon of the beetroot dip onto each of the largest bread flowers then place the cheese flowers on top. The dip helps to secure the cheese and also add some bright cheerful flavour and fun. Next layer each cheese flower with a cucumber slice and a small bread flower.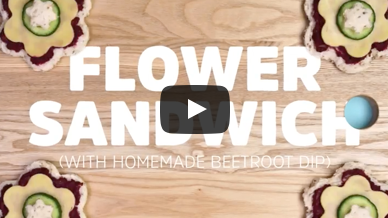 Pretty as a peach, these lovely flower sambos are a vibrant addition to your child's lunchbox. Use your favourite dip or spread and they'll soon become the #1 lunchbox request.