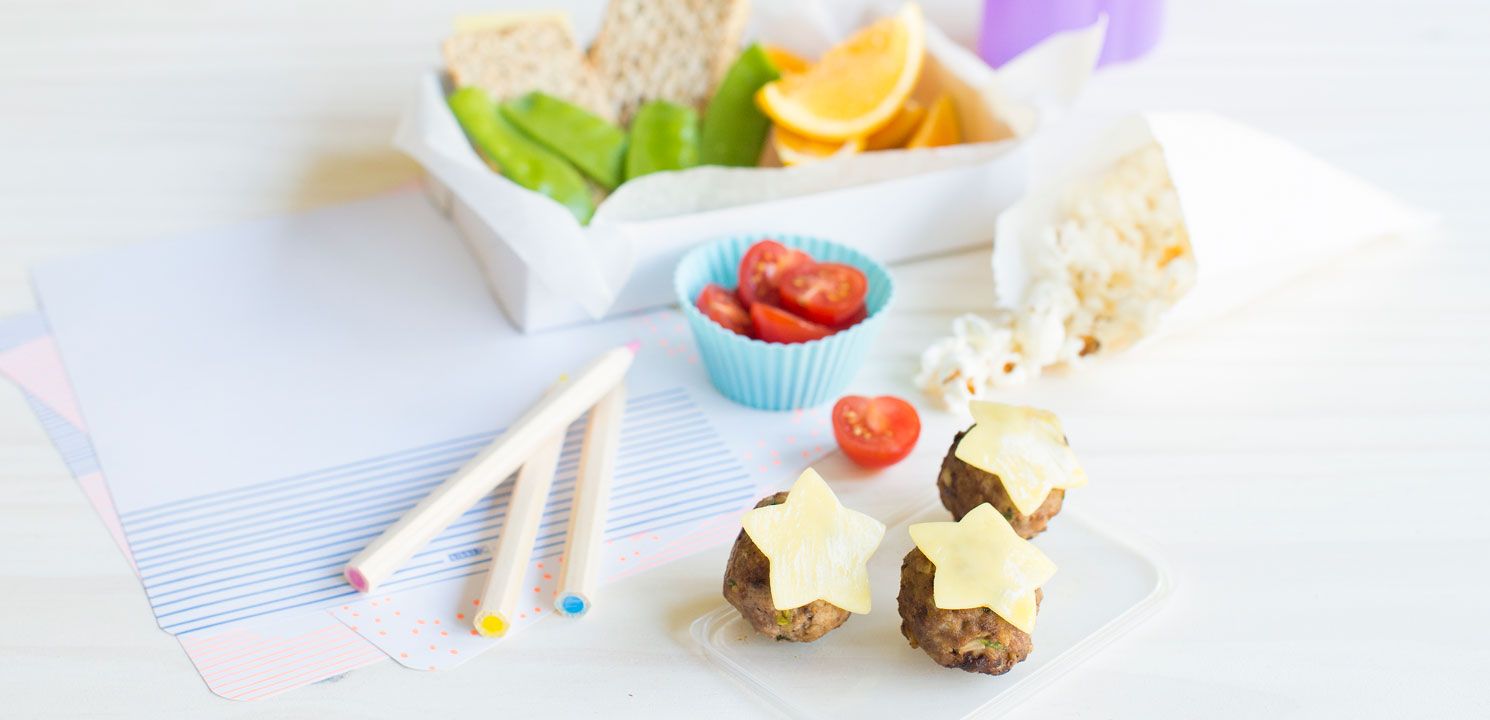 Method
Preheat the oven to 180°C. Line a baking tray with baking paper. Cook your quinoa according to pack instructions.


Using a food processor, process the lamb until finely chopped. Add the mushrooms, onion and garlic and process to combine.


Transfer the lamb mixture to a bowl. Add the egg, cooked quinoa, Worcestershire sauce and parsley. Use your hands to thoroughly mix the ingredients together. Shape into small golf-ball sized meatballs, gently flatten slightly and set aside. If you have time refrigerate the meatballs for 30 minutes before cooking.


Heat the oil in a large fry pan over medium. Add the meatballs in batches and fry for around 2-3 minutes either side. Once browned, transfer to the baking tray and bake in the oven for around 10 minutes to ensure t he meat is cooked through.


Cut the cheese slice into 4 even quarters (or cut into cute shapes) and place over 4 of the hot meatballs and allow the cheese to melt. Store in the fridge until ready to be packed in lunchboxes.

 
Tips
Makes: 25-30 Meatballs. 1 lunchbox serve = 2-4 meatballs depending on your child's age and appetite.


Serving suggestion: Pack the cheesy lamb and quinoa meat­ balls with orange segments, natural popcorn, cherry tomatoes and snow peas.

Thanks to One Handed Cooks to this great recipe.